| | | |
| --- | --- | --- |
| | | Sykesville, MD 21784 |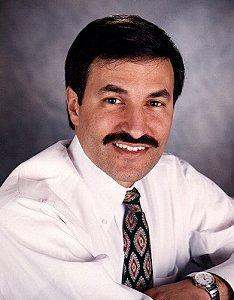 Christopher J. Oneto
President and CEO
Mr. Oneto has twenty years experience in the management, design, development, and implementation of Information Technology (IT) systems. His varied professional background includes management of large programs in the government and commercial sectors and he is frequently requested to provide professional technology consulting services in the areas of strategic planning and computer security.
Highlights of Mr. Oneto's career include assisting in the day-to-day management and establishment of the Federal Public Key Infrastructure (PKI) program. He also oversaw and managed a variety of projects that examined how Public Key Infrastructure Technology could be implemented in a variety of government environments. Mr. Oneto also managed the Systems Architecture Program Area for the IRS where he produced the IRS Systems Architecture and other Information Technology strategic planning documents in support of the IRS Modernization effort.
Earlier in his career, Mr. Oneto was a software engineer who specialized in developing UNIX- based and relational DBMS systems. He helped develop a large, worldwide communication system for the National Security Administration (NSA). Mr. Oneto also developed a personnel-tracking system for Westinghouse and performed data analysis and upgraded data analysis software for the F-16 radar effort.
Mr. Oneto has a Master of Science degree in Computer Science from Johns Hopkins University and a Bachelor of Science degree in Computer Science from the University of Maryland. He is also an active member of various commercial and federal associations including the Industry Advisory Council (IAC), the American Electronics Association (AEA), the Armed Forces Communications and Electronics Association (AFCEA), the Association for Computing Machinery (ACM), and the Institute of Electrical and Electrical Engineers (IEEE).
--------------------------------------------------------------------------------------------------------
[Home] [About BITS] [Partners] [References] [Jobs] [Contract Vehicles] [Contact Us]
© Copyright 1999-2009
BITS, Inc. All rights reserved.
Web Page Design by Webbed Works.